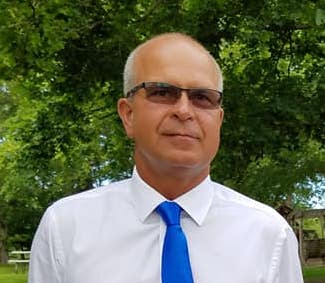 Scott Schreiber
ASHI Associate
Scott Schreiber is an ASHI Associate, and an experienced home inspector. He has 30+ years of experience as an insurance claims adjuster and handyman.
His eye for detail, and his willingness to go the extra mile for his customers, make him the perfect choice for your home inspection. Trust your next real estate transaction to the experience that Scott Schreiber can bring – and rest easy knowing that your investment is protected.
Each home inspection report from CLASS Home Inspection includes detailed photos and descriptions of every potential issue that we identify. The interactive report can be viewed from any device, and includes a printed PDF for your permanent records.
Scott provided a wealth of knowledge about our home purchase, and saved us from major repair bills. We couldn't be happier with his inspection!
Jason G.
CLASS is the only company I trust when I am buying properties. Years of experience and never afraid to be honest with me about issues he finds.
Charlie L.
Scott at CLASS Home Inspection helped me understand exactly what I needed to do to get my aging home to be a happy place to live
Jennifer K.
Questions? Call us now!
(440) 812-3051
Call any time to get professional advice & to schedule your ASHI approved inspection.
Residential Home Inspection
North East Ohio Area
Interior inspection

Exterior inspection

Crawlspace, basement, and foundation inspection

Roof inspection

Detailed report with photos and notes about every issue & defect

Interactive online report & printable PDF
CLASS Home Inspection is here for you!
We work with your schedule to make your home inspection easy & painless. Our experience will help us to identify problem areas, and give you the information that you need to make an informed real estate transaction.
We're happy to explain or show you any issues that we find, and our detailed interactive reports include photos of all trouble areas. Plus, we can answer any questions that you have about your inspection or the property.
CLASS Home Inspection serves the North East Ohio area, and we come to you – on your schedule!
We serve Cleveland, Ashtabula, Perry, Conneaut, Geneva, Madison, Jefferson, Andover, Mentor, Willoughby, and more.
Schedule your inspection today – or call Scott at (440) 812-3051 now to learn more about our services.